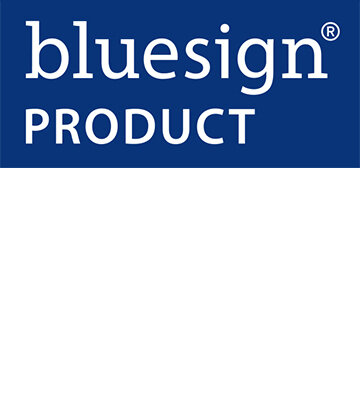 Quality and safety are the key factors that have been driving us further since the very beginning. When making responsible and innovative high-performance ropes we also consequently have been following the maxim of sustainability. This is why EDELRID has set new industry benchmarks for sustainable rope production.
We are the first rope manufacturer to adapt our ropes to meet the tough demands of the Swiss bluesign® SYSTEM. It is the most stringent environmental standard for the production of textile products: independent, internationally recognised and based on the five principles of resource productivity, consumer safety, water emission, air emission as well as occupational health & safety.Our ropes carry the bluesign® PRODUCT label thanks to their combination of certified source materials and our advanced rope production facilities in Isny.
The bluesign® PRODUCT label is a seal of quality: It guarantees an eco-friendly manufactured product that is low in pollutants and safe for health and the environment. As such, we have responded to the natural demands of our customers for safe, environmentally friendly and sustainable products.
Eight years of working together with bluesign technologies ag in Switzerland, allow us to draw on in-depth experience of sustainable rope production. By converting all our rope production to the tough demands of the bluesign® SYSTEM we were able to make the following efficiencies when dyeing sheath yarns: